 Plastic Surgery office in Scottsdale, AZ
BOARD CERTIFIED PLASTIC SURGEON
JUDE LABARBERA, MD
Plastic sugery Scottsdale
Scottsdale, Phoenix, Mesa, and Gilbert board certified plastic surgeon Dr. M. Jude LaBarbera is devoted to providing the highest quality of surgical excellence and a superior level of care for each patient. With skill and expertise in the latest cosmetic and reconstructive surgery techniques, Jude LaBarbera MD, Plastic Surgery can help you achieve astounding results that can enhance your appearance as well as your confidence. As one of the highly trained board certified plastic surgeons Phoenix, Scottsdale, and Gilbert AZ accommodates – his knowledge, surgical talents, and patient-focused approach ensure you are guided by caring hands at each step along the way.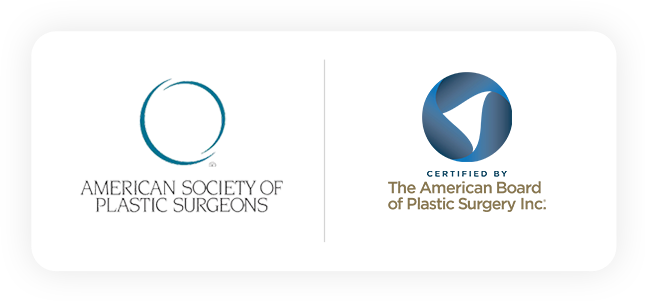 Breast augmentation is typically the most popular surgery amongst plastic surgeons in Scottsdale. Dr. LaBarbera helps women with naturally small breasts achieve a fuller and more pleasing breast appearance. During your first visit to LaBarbera Plastic Surgery, Dr. LaBarbera will take you through the various implant choices (saline, silicone, and gummy bear) and help you choose the most beneficial for your body type.
Breast augmentation is typically the most popular surgery amongst plastic surgeons in Scottsdale. Dr. LaBarbera helps women with naturally small breasts achieve a fuller and more pleasing breast appearance. During your first visit to LaBarbera Plastic Surgery, Dr. LaBarbera will take you through the various implant choices (saline, silicone, and gummy bear) and help you choose the most beneficial for your body type.
Dr. LaBarbera performs the breast lift, or a mastopexy, to help women 'lift' sagging boobs. Because it helps women achieve youthful, beautiful and outstanding breast contour, this is one of the most popular procedures and typically included in the mommy makeover as well. Your breast lift plastic surgeon located in Phoenix, Gilbert, and Mesa – Dr. LaBarbera – will carefully listen to your concerns and come up with an individualized plan based on your body type and desired goals.
For women who have excessively large breasts, breast reduction is the perfect operation to relieve discomfort, improve lifestyle, and enhance appearance. Dr. Jude LaBarbera employs the latest surgical techniques to achieve the best breast mound reshape and lift with the breast reduction. This procedure can be performed on all women whose breasts are fully developed.
Whether you are looking to increase your breast size with implants, enhance the contour with a lift, or reduce overly large breasts – Dr. LaBarbera will help you achieve the desired results. Schedule your initial visit to LaBarbera Plastic Surgery today.
A mommy makeover describes a group of procedures performed together for women who are unhappy with changes to their bodies which is usually as a result of pregnancy or childbearing. Dr. LaBarbera may perform a breast procedure (augmentation, lift, or reduction), in conjunction with liposuction and a tummy tuck. The number and type of procedures to be performed as part of the Phoenix mommy makeover are customizable and personalized aimed to deliver the best mommy makeover AZ can provide.
A tummy tuck, also known as abdominoplasty, is a cosmetic surgery procedure that corrects overly saggy muscles and skin in the tummy area – usually as a result of weight loss or pregnancy. The incision type and surgical technique used is determined by how much excess tissue needs to be removed. After a tummy tuck, many men and women are able to achieve a tighter, firmer, and more aesthetic abdominal profile.
This is a state of the art procedure designed to take excess fat from unwanted areas and use it to augment the buttocks. A Brazilian butt lift is a great choice of procedure for women who desire fuller, more rounded buttocks. Because fat is extracted from other areas of the body during this procedure, many patients additionally benefit from a new, sexy overall body contour.
At the LaBarbera clinic, we can reshape, reposition, tighten and remodel nearly any aspect of the body through plastic surgery. From the initial visit all the way to full recovery and healing, we are dedicated to helping you achieve the body shape you desire. Mesa, Gilbert, and Phoenix Plastic surgeon – Dr. LaBarbera is known for his fine professionalism and commitment to results while working to help patients meet their aesthetic and health goals.
A facelift helps counteract the effects of aging, sun exposure, and daily stresses on the face. Your Phoenix and Mesa plastic surgeon will remove excess fat or add fat through fat grafting fat while tightening the skin and muscles to give your face a rejuvenated, youthful look. A facelift procedure, also known as a rhytidectomy, can be combined into brow lift, eyelid surgery, neck lift, and laser skin resurfacing. Dr. LaBarbera strives to be the best plastic surgeon Phoenix can provide and will come up with an individualized treatment plan to give your face a natural cosmetic boost.
A neck lift procedure will help reverse the signs of aging and achieve a more youthful and toned appearance in the neck area. Dr. LaBarbera will work to remove excess sagging skin, diminish neck 'banding', and reduce wrinkling. Many patients who undergo this cosmetic procedure benefit from a youthful, angled neck or jawline at any age.
Eyelid surgery addresses eyes that are puffy, droopy, and that are underlined with circles – making the patient look unhappy, tired, angry and sometimes inhibit normal vision. Also known as blepharoplasty, this procedure targets the appearance and aesthetic of the upper eyelid, lower eyelid, or both. Patients are able to achieve eyes that appear bright and alert, making you look energized, refreshed, and alert.
Do you have a specific facial feature that you are not comfortable with? Whether you want to correct a nose anomaly with rhinoplasty, enhance the appeal of your eyes, increase the size of your cheeks, or enhance your brows – Jude LaBarbera MD of Phoenix will help you meet your goals with facial plastic surgery. Arrange your first meeting to minimize the effects of aging and improve your self-image with facial cosmetic surgery.
BOTOX® is a great way to prevent wrinkles, minimize the need for expensive facial products, and postpone surgery. At the LaBarbera clinic, BOTOX® in Phoenix AZ is used to tone down facial expressions as a way of preventing wrinkles, creases and lines. Jude LaBarbera MD Plastic Surgery of Gilbert, Mesa, and Phoenix has years of experience administering BOTOX® injections. They will use just the right amount to achieve the desired results, without giving the patients a "frozen face" appearance.
Dermal fillers are a non-surgical cosmetic treatment designed to revitalize your skin and expression, giving back a look of youth and freshness. Dr. LaBarbera typically uses fillers to plump thin lines, soften facial wrinkles, enhance shallow contours, improve the appearance of recessed scars, and reduce signs of aging. Depending on your area of concern, Dr. LaBarbera will help choose the best type of filler and administer an appropriate treatment.
Lip fillers are an injectable treatment for adding volume and fullness to smoothen and plump the lips, often when women would like to have the increasingly popular voluptuous "pouty" lips or just to have thicker upper or lower lips. Dr. LaBarbera also uses lip fillers to help patients with 'smoker's lines', aging lips, 'lipstick lines', and wrinkled lips achieve a sensual, smooth and youthful appearance.
Nonsurgical cosmetic procedures are perfect for men and women who are looking to turn back the clock without going under the knife. Dr. Jude LaBarbera is immensely skilled in Botox, Dysport, Dermal Fillers, non-surgical rhinoplasty and cosmetic treatments for the face and body. Non-surgical treatments available at LaBarbera Plastic Surgery are not only effective but also an affordable means to achieve a more youthful appearance.
The LaBarbera clinic is a full-service plastic, reconstructive, and cosmetic surgery practice offering a broad range of procedures to enhance your natural beauty and take your confidence to the next level. We go the extra mile to make each patient comfortable and our surgical team works together to achieve results as dramatic or as subtle as you desire. Dr. Jude LaBarbera takes great pride sharing in each patient's vision and working diligently to help each one of them feel more attractive, confident, and vivacious than ever before. If you are wondering whether plastic surgery with Dr. Jude LaBarbera can help reach your goals, see our before and after photos from patients who are already living with their results.
We offer wide range of financing
Traveling from out-of-state for surgery?

Breast Augmentation with Lift
Have had breast lift with implants (09/20/2017) could not b more pleased with the results so far. He is one of the nicest most down to earth people EVER!! I've had 130+ pound weight loss, so I look forward to more procedures with Dr LaBarbera.

Dr.LaBarbera is a skilled surgeon! Not only is he knowledgeable and informative, he does amazing work! Im very pleased with his professional manner but even more so at the results he produced! ***highly recommended***

Dr. Labarbera is a very personable doctor! He treats you with amazing bedside manner and will answer any questions you have at any time, any day! I would recommend him to anyone needing cosmetic surgery.

Dr. Jude Labarbera is AMAZING! Great professionalism, pristine work, kind and consistent bedside manner. I highly recommend him for all of your cosmetic needs.

His work is absolutely amazing! His bedside manners are impeccable and he is over all a great doctor! I couldn't be any happier with my work from him and highly recommend him.
DR. JUDE LABARBERA, MD, PLASTIC SURGERY NEAR ME IN SCOTTSDALE, PHOENIX, MESA, AND GILBERT
Jude LaBarbera, MD, Plastic Surgery, works with a team of highly skilled and licensed professionals to achieve each patient's desired results. We offer a full range of plastic and cosmetic surgery in our Scottsdale, Gilbert, Mesa, and Phoenix, AZ locations, including breast surgery, breast reconstruction, body contouring, facial plastic surgery, and non-surgical procedures. Dr. LaBarbera combines ultra-modern tradecraft with meticulous attention to detail and years of surgical skill to achieve the most natural-looking results. He has helped the men and women in Gilbert, Phoenix, Mesa, Scottsdale, and surrounding AZ areas feel and look beautiful with plastic surgery and non-surgical procedures and boost their confidence. Dr. LaBarbera strives to be the best plastic surgeon Scottsdale can provide while maintaining our core goal of providing the highest quality and personalized care standards. We want to help each patient meet their unique goals.